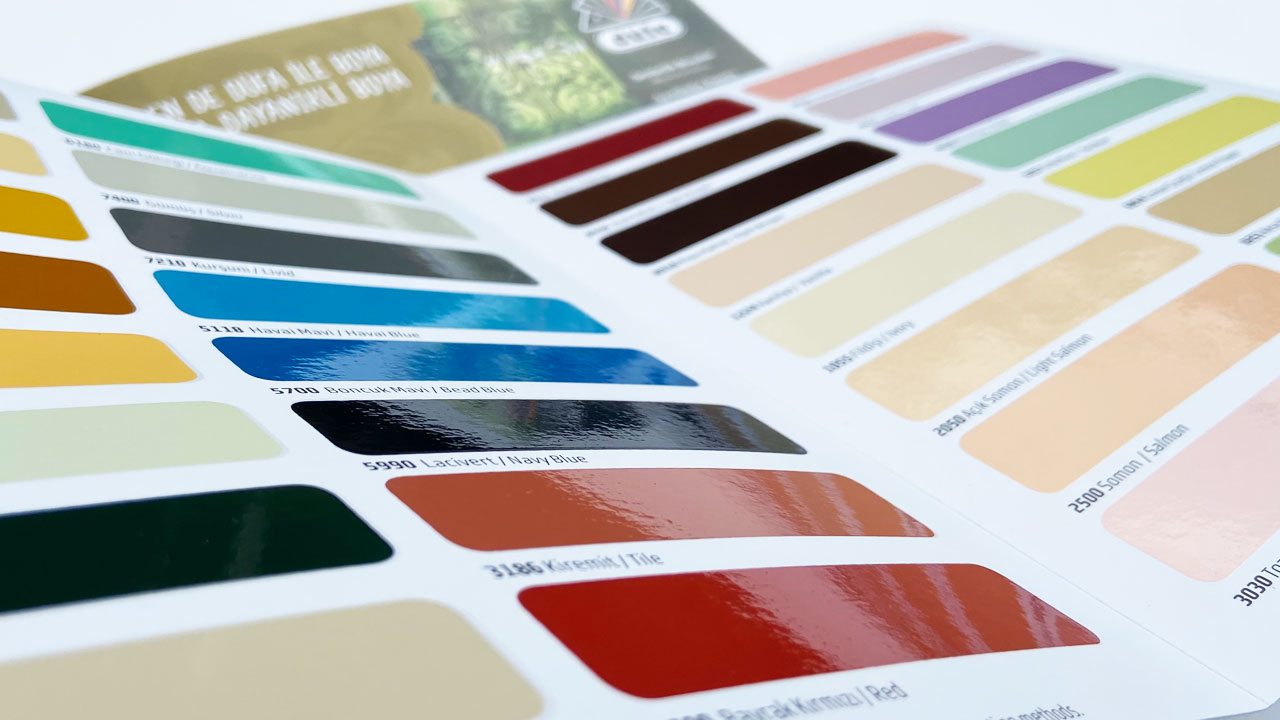 We can produce your colors for you...

We know that you are very busy or you are in a different country, we can only prepare your color chart with the formulas we obtain from your witness color samples without requesting paint from you. Moreover, by archiving the specs of all your colors, we can proceed directly to production without obtaining color approval in your next order.
The colors we produce using ultraviolet dyes are resistant to deformation on the paper surface and usage conditions. Color tones do not change and are lively. With the ultraviolet protective layers we apply on the color surfaces, we create the degrees of gloss and obtain products with a longer lifespan.
We take care to ensure that it is in the closest tolerance to your original color.

We can deliver your color calibrations in RGB or CMYK formats in accordance with ISO Fogra standards so that you can share your completed colored surfaces on your color chart on mobile media (Mailing, Website, Mobile App, etc.) or in your catalogs.